Imagine... A collection of science fiction, fantasy, and historical novels written to challenge your mind, kindle your imagination, and nurture your soul
Welcome to Mermaid Press.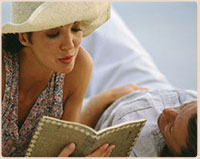 Our novels are epic sagas encompassing and exploring the whole range of human experience. Our stories are smart adventures, thrilling, fast-paced, high-stake quests with unpredictable twists and intricate plots. Our characters are complex and engaging. Our flawed heroes and heroines must face more than strife, danger, injustice and deceit. They must reach out to others and challenge themselves in order to grow, learn, and love.

For our science fiction and fantasy fans, our stories are exciting explorations into novel realms. Our books offer fresh and exciting settings, where enduring characters facing insurmountable odds engage in daring journeys that defy faith, rule, and conviction.

Our historical fiction fans will enjoy the depth and accuracy of our well researched works. Our stories are ambitious journeys into the distant past, tales that affirm the enduring challenges of the human condition and validate humanity's efforts to thrive throughout the ages.
All of our stories will touch your heart

Relax. Read. Dream. Immerse yourself in our worlds. We're glad to have you here.





What's New?
Look for the latest News & Events here!
Stonewiser: The Lament of the Stone has won the silver medal in SFF for the 2012 IPPY Award.
Stonewiser: The Lament of the Stone was named as a finalist for the 2012 ForeWord Magazine Book of the Year Award in SFF
Midwest Book Review gives Stonewiser: The Lament of the Stone 5 Stars!
Stonewiser: The Lament of the Stone now available in e-book format. Look for it on Amazon and Kobobooks.com!
RT Book Reviews give 4 1/2 stars to Stonewiser: The Lament of the Stone, their highest rating!
Stonewiser: The Call of the Stone has won the Gold Medal in SFF for the 2010 IPPY Award
Mermaid Press mentioned in Publisher's Weekly cover story on SFF
Stonewiser: The Heart of the Stone, has won the 2009 Benjamin Franklin Awards
competition for The Bill Fisher Award for Best First
Book (Fiction).